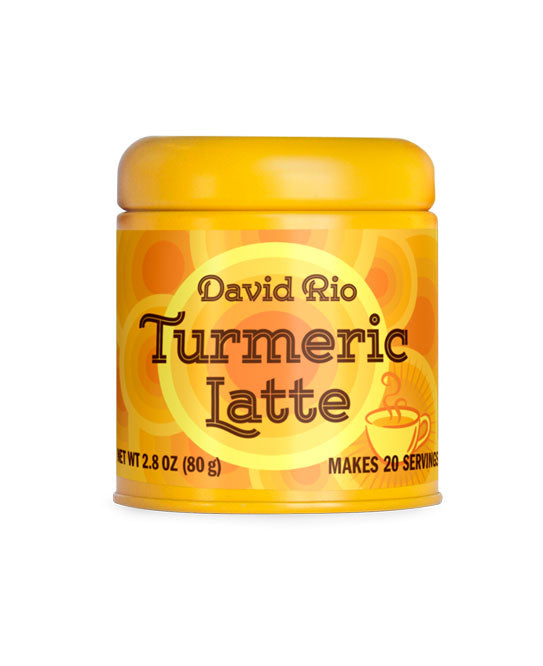 DAVID RIO TURMERIC LATTE
David Rio Turmeric Latte is a lively blend of turmeric, cinnamon, black pepper and other spices.
David Rio is proud to introduce its latest product, Turmeric Latte, made with organic spices and developed at David Rio Chai Bar's Chai Lab on Market Street in San Francisco! This soothing and healthful organic blend combines turmeric with cinnamon, cardamom, ginger, black pepper, and cayenne pepper. Turmeric has been used in India as a spice and is known for its many anti-inflammatory benefits and strong antioxidant properties. This distinctively different taste profile can be consumed on its own, but it also pairs exceptionally well with David Rio chai. 
Available in 2.8oz tin's  (20 servings) or 1.5lb bags (170 servings).
 About David Rio
David Rio's very first chai recipe remains as popular as ever, and is a rich and creamy mixture of black tea and premium spices. This season, try a Salted Caramel Chai Latte with your favorite Salted Caramel Syrup, then simply mix with hot water or milk.
Blending eastern traditions with western style, San Francisco's David Rio offers eclectic blends, diverse flavors and classic style to all of their popular chai tea offerings.